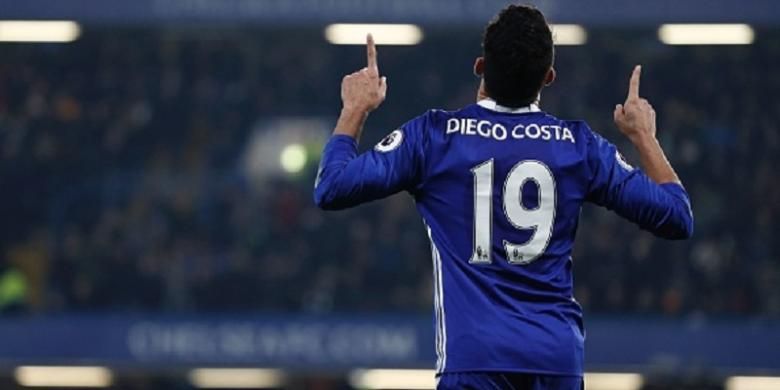 Why Diego Costa Disappear from Chelsea's Preseason?
Monday (7/10/2017) to be the first day of preparation for Chelsea preseason. However, there is no Diego Costa in practice sessions at Cobham Training Center.
The club did not explain in detail why the Spanish passport striker was absent. They just released one sentence about Costa.
"The club has agreed that Costa must undergo an additional holiday," the statement said on the club's official website.
Typically, additional holidays are given to a player who undergoes an international tournament in the summer, for example the 2017 Confederations Cup.
For that reason, Chelsea also allowed Antonio Ruediger, the newly recruited player from AS Roma, to join late. The last name owner defended Germany until the Confederations Cup final.
Not so with Costa. He was not involved at all in an international tournament in the summer of 2017.
Inevitably, European media attributed Costa's absence to the possibility of transfer. Previously, the striker was already admitted not included in the plan Manager Antonio Conte for the 2017-2018 season.
Anticipating the departure of Costa, Chelsea have been hunting a number of top strikers. Reported Sky Sports, they try to bid Alvaro Morata from Real Madrid after another target, Romelu Lukaku, anchored at Manchester United.
For Morata, Chelsea is expected to pour money of 70 million pounds (approximately Rp 1.2 trillion).
Morata transfers are expected to be completed as soon as possible. Therefore, the Blues immediately undergo a series of trials, ranging from counter Arsenal, July 22, 2017, up against Bayern Munich and Inter Milan in the International Champions Cup, later this month.